Govt routes sale of non-basmati white rice to 11 nations via NCEL
By Harikishan Sharma
Amid an export ban, the government has decided to route the sale of 12 lakh metric tonnes (LMT) of non-basmati white rice to 11 countries through National Cooperative Exports Limited (NCEL), a company set up recently with cooperative societies as its promoters.
On July 20, the Directorate General of Foreign Trade (DGFT) banned exports of non-basmati white rice following a surge in domestic prices. In three separate orders since, it invoked the July 20 notification to approve export of 12.52 LMT through NCEL to UAE, Bhutan, Mauritius, Singapore, Nepal, Cameroon, Côte d' Ivoire, Republic of Guinea, Malaysia, Philippines and Seychelles.
"Export will be allowed on the basis of permission granted by the Government of India to other countries to meet their food security needs and based on the request of their Government," paragraph 2 (iv) of the July 20 notification said.
NCEL, an umbrella body for cooperative sector exports registered under the Multi-State Co-operative Societies Act, 2002, was set up on January 25 this year. It has an authorised share capital of Rs 2,000 crore, with Rs 500 crore as the initial paid-up share capital.
Its chief promoter is the Gujarat Cooperative Milk Marketing Federation Limited (GCMMF). The other promoters are: Indian Farmers Fertiliser Cooperative Limited (IFFCO), Krishak Bharati Cooperative Limited (KRIBHCO), National Agricultural Cooperative Marketing Federation of India Limited (NAFED), and National Cooperative Development Corporation (NCDC).
The DGFT orders show that permission for export of the rice variety to Bhutan, Mauritius, and Singapore was granted on August 30, while the notification for UAE was issued on September 25.
On October 18, another DGFT order allowed the export of the rice variety to seven countries — Nepal, Cameroon, Cote d' Ivore, Republic of Guinea, Malaysia, Philippines, and Seychelles.
Sources said while NCEL has shipped the first consignment of 14,000 MT to Mauritius, the other orders are in the process. Cooperation Ministry officials were not available for comment.
The Cooperation Ministry has called the setting up of NCEL "an important step towards realising the Modi Government's vision of 'sahakar se samriddhi' (prosperity through cooperation)".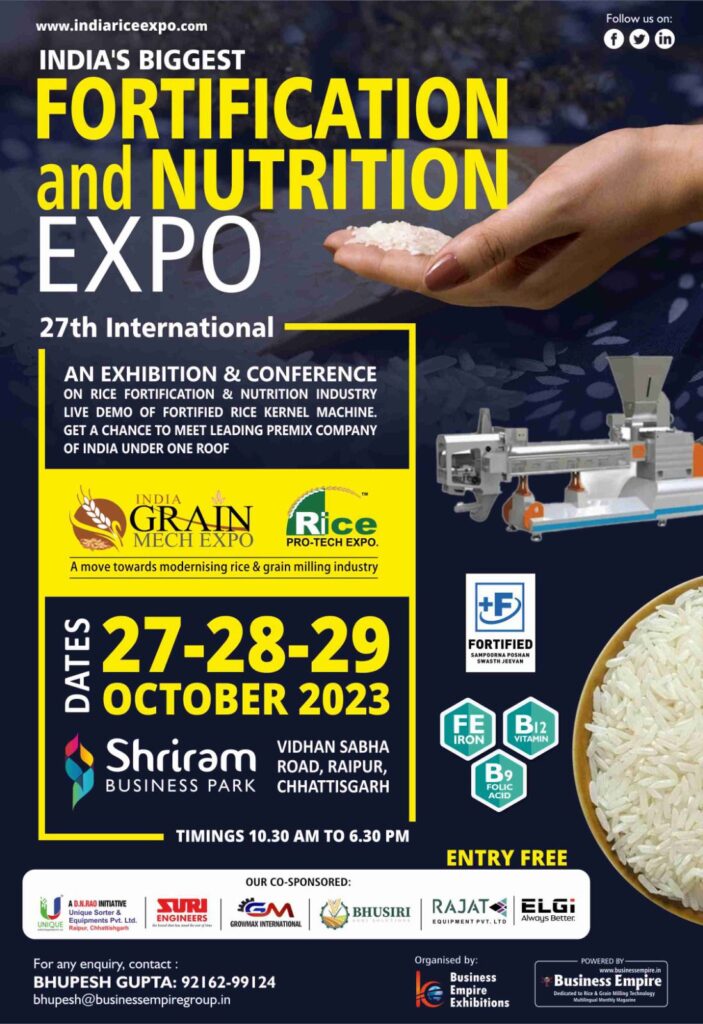 "It (NECL) covers agriculture and allied activities as well as handloom and handicraft items by enrolling a large number of co-operatives under its fold with a target to double its revenue by 2025 from the current Rs 2,160 crore," it said in a statement Sunday.
According to the statement, Cooperative Minister Amit Shah is scheduled to launch the NCEL logo, website and brochure and "distribute the membership certificates to NCEL members" on October 23.
India's rice exports are broadly categorised into two categories — basmati and non-basmati. The non-basmati category includes 6 subcategories — rice in husk of seed quality; other rice in husk; husked (brown) rice; rice parboiled; non-basmati white rice; and broken rice.
From April to August this year, which includes the period of the export ban, India exported 19.74 lakh metric tonnes of non-basmati white rice, 9.6 per cent lower than 21.86 LMT in the same period last year.
In the 2022-23 fiscal (April-June), India exported 177.86 LMT of non-basmati rice, of which 63.98 LMT was non-basmati white rice. It included 5.82 LMT non-basmati white rice sent to Benin, followed by Madagascar (5.55 LMT), and Kenya (5.46 LMT).
The others in the top-10 buyers of non-basmati white rice from India were Cote D' Ivoire, Mozambique, Vietnam, Angola, Togo and Nepal.
This article has been republished from The Indian Express