After export ban, rice smuggling booms along India-Nepal border in Maharajganj
At the crack of dawn every day, hushed frantic activity begins in villages located along the India-Nepal border here as some residents set out on foot or in small vehicles to smuggle rice into the neighbouring country.

Young unemployed men, women and sometimes even the elderly act as carriers for local smugglers and are paid up to Rs 300 for delivering a quintal of rice to warehouses set up across the border by Nepali traders.
Most of them make multiple trips to earn as much money as possible.

Lakshminagar, Thoothibari, Nichlaul, Parsa Malik, Bargadwa, Bhagwanpur, Shyam Kat, Farenia, Hardi Dali and Khanuva are some of the villages from where it is very easy to cross into Nepal and rice is smuggled, police sources said.

Maharajganj shares an 84-km open border with Nawalparasi and Rupandehi districts of Nepal's Lumbini province.

Ram Prasad, a rice carrier, said, "The Nepali merchants have set up small warehouses along the border where we deliver the smuggled rice. The warehouses are emptied every week and the collected rice is moved to a bigger warehouse." The carriers do most of the work at the crack of dawn, travelling up to one kilometre from their homes to deliver the rice. They carry rice bags weighing 10 kg or more.
The second spurt of activity comes post-lunch, when most locals are indoors, enjoying an afternoon siesta. Some of the carriers also move rice bags in the evening, just before nightfall. They rarely move at night as that is when the risk of getting caught is the highest.

According to officials, more than 111.2 tonnes of rice being smuggled into Nepal has been seized by the Sashastra Seema Bal (SSB) and police in the last four months.
Most of the people involved in rice smuggling are unemployed. These villagers take rice from the local smugglers and carry it into Nepal. In most cases, young unemployed men and women act as carriers. Sometimes, the elderly can also be involved, the police sources said.

Despite efforts by authorities to check the smuggling of rice, the huge margin of profit continues to drive the illicit activity.
Local rice traders said the price of rice in Nepal has spiked in the past few months after the Indian government banned exports of non-basmati white rice in July to boost domestic supply and keep retail prices under check during the upcoming festive season.

"Following the export ban, the prices of rice in Nepal have gone up. The rice that is sold here for Rs 15-20 per kilogram is being sold for as high as Rs 70 per kilogram in Nepal," claimed Suraj Jaiswal, a local rice trader who used to export rice to Nepal before the ban.
"The smugglers pay these carriers up to Rs 300 for carrying a quintal of rice into Nepal. The remaining profits are pocketed by the smugglers. The carriers make as many trips into Nepal as possible in order to make more money," he said.

Due to rampant rice smuggling, local traders claimed, prices of rice here have also gone up over the last few months.
Ratan Lal Vaishy, an office-bearer of Uttar Pradesh Udyog Vyapar Pratinidhi Mandal, said, "Due to the increased smuggling of rice, its prices have increased." Before July, coarse rice was available at Rs 15 to 20 per kilogram but now it is being sold at Rs 30 to 35 per kilogram.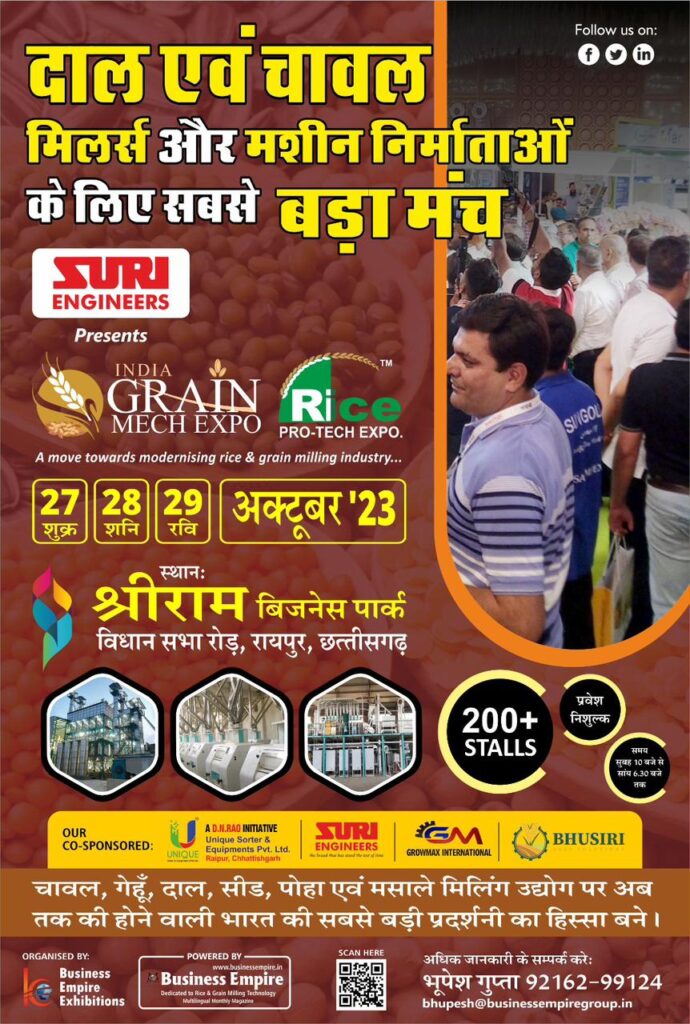 The price rise has forced district authorities to intensify efforts to check smuggling operations.
Maharajganj District Magistrate (DM) Anunaya Jha has deployed two six-member teams in Nautanwa and Nichaulal tehsils bordering Nepal to curb rice smuggling.

These teams were formed on October 3 and have been directed to provide daily reports on smuggling for further action.

"Necessary guidelines have been issued to all concerned officials to curb smuggling in the border areas. We are also coordinating with SSB officials in the operations," Jha said.

This article has been republished from The Telegraph